SEAWATER'S CIRCUIT
Seawater is pumped from the Bay via a series of Archimedean screws and is deposited in an elevated storage tank. From there, the seawater is funneled along the event space and falls to create the water display. Troughs catch and distribute seawater to the touch tanks within the classrooms and exhibition gallery. A draining process occurs when the facility needs to replenish its water supply. The drained water is directed towards the entrance, welcoming patrons as they walk over the carved-stone path. Filtering down the hillside, the seawater is channeled to the gantry and trussel. Modifications to this system allow the channeled water to pour into the arrayed filter-pools, where the natural slope recycles the water back to the Bay.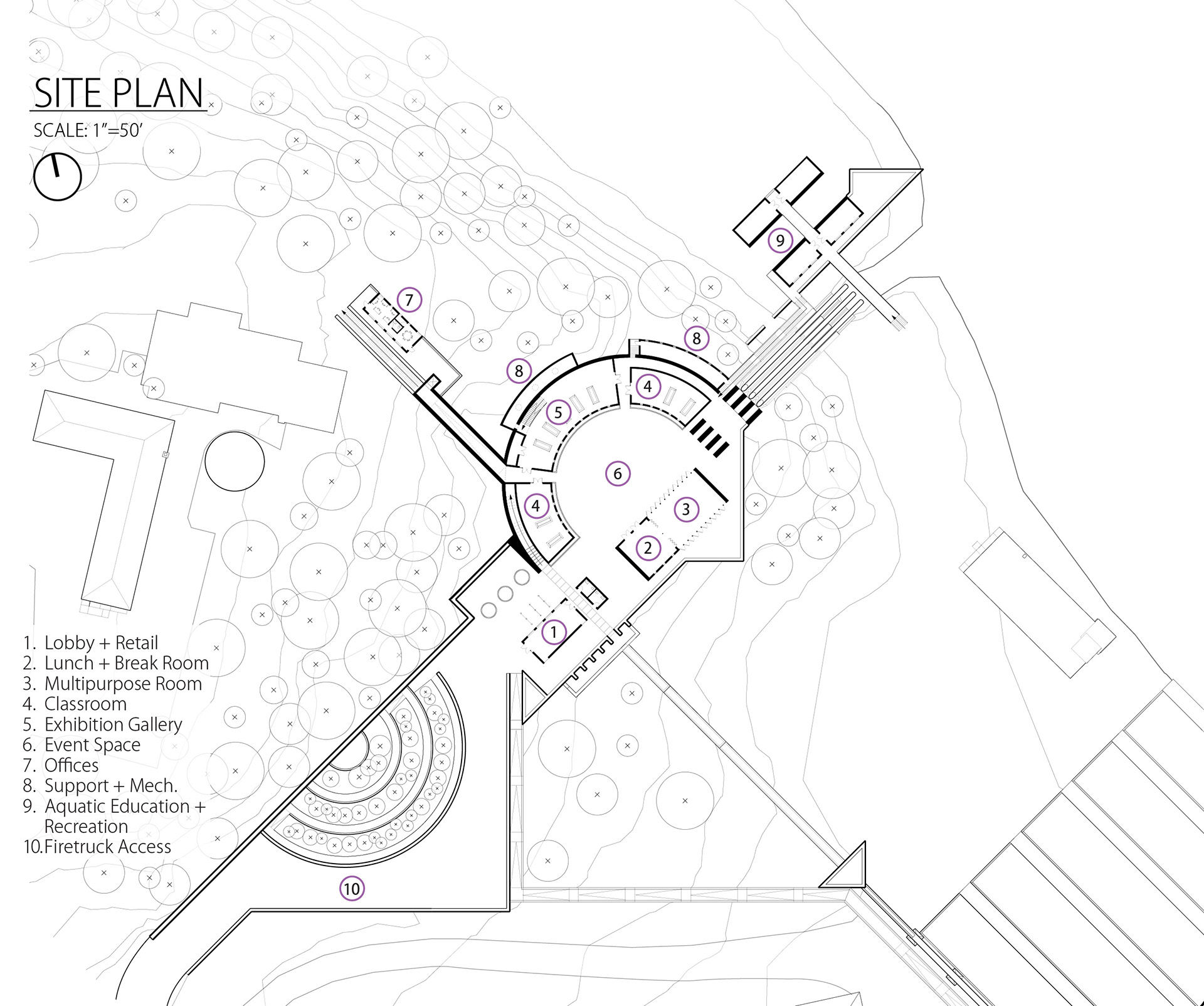 ACT I - INQUISITION
What lies ahead? why is there water? How does this work? The gradual approach encourages occupants to contemplate the nature of the campus and its use of water across the site while also prolonging the exposure of the bay view to the east.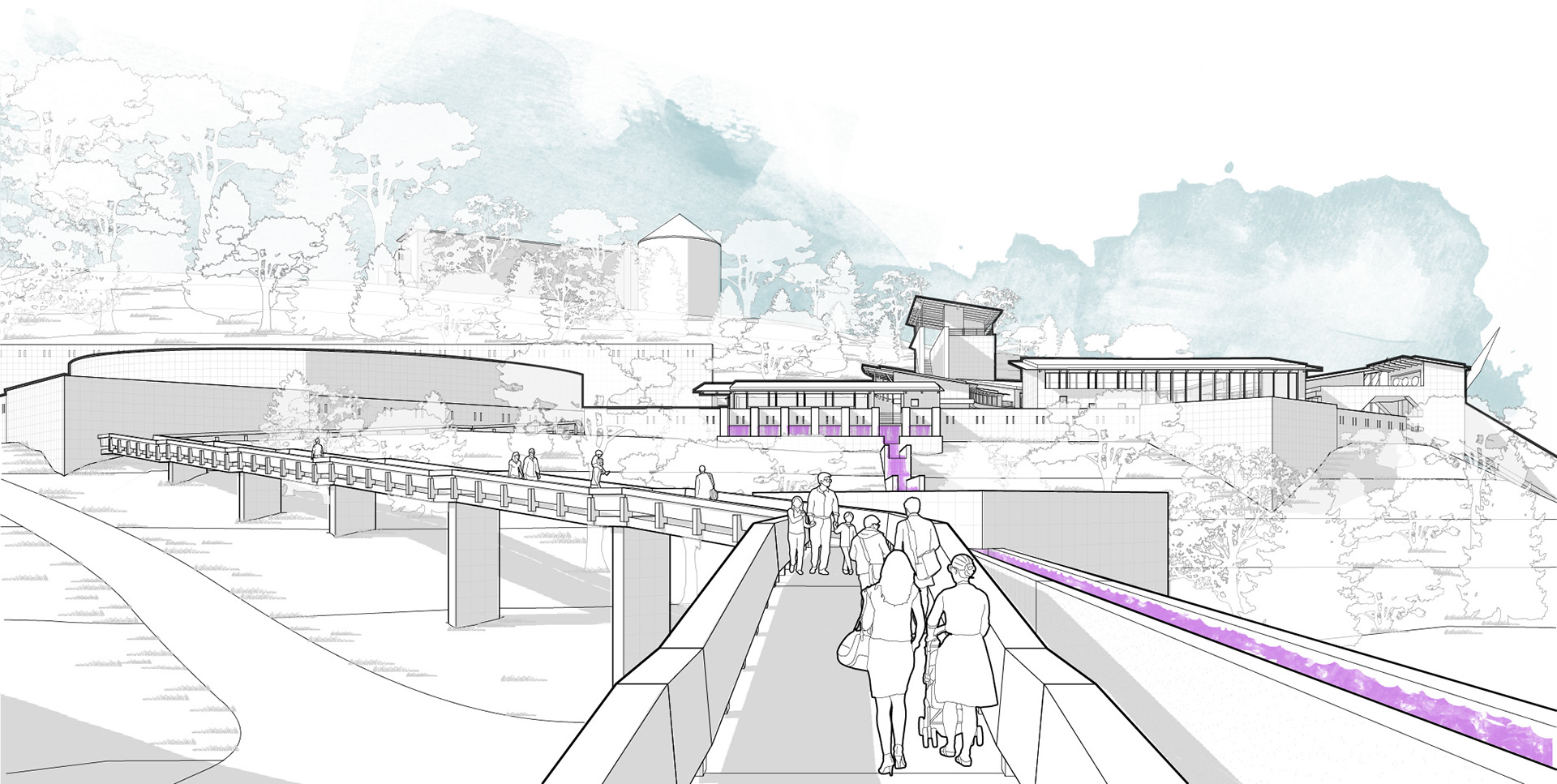 ACT II - OBSERVATION
This tiered landscape is a small nature preserve home to native flora and fauna. The top tier provides a vantage point in understanding the difference between freshwater and seawater life. The nature preserve uses freshwater runoff to irrigate and inform the path.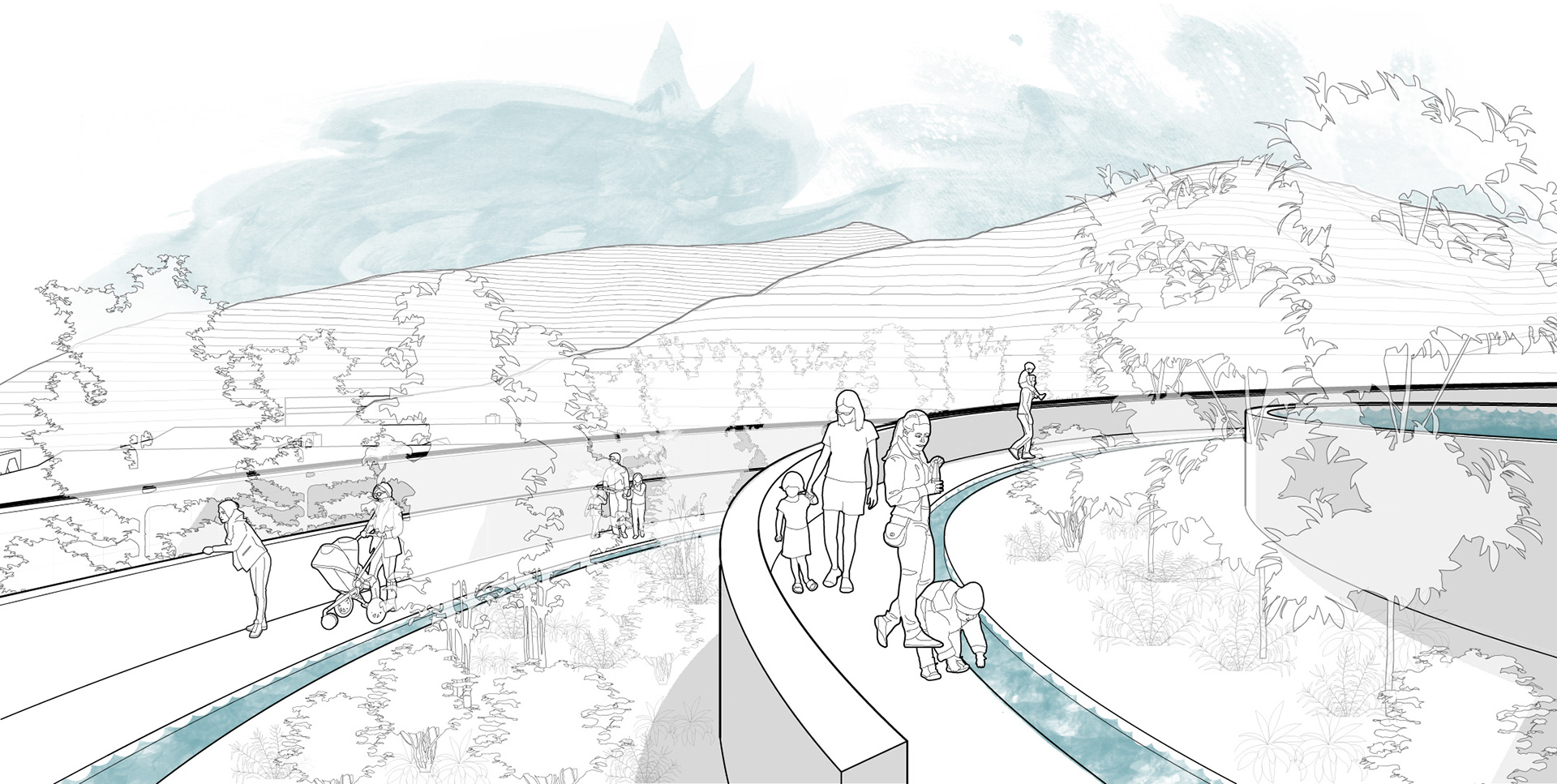 ACT III - ACCUMULATION
A network of roofs spanning the site collects rainwater and deposits it in cisterns across from the visitor's entrance.  This water is then used for the campus' potable drinking water and plumbing system.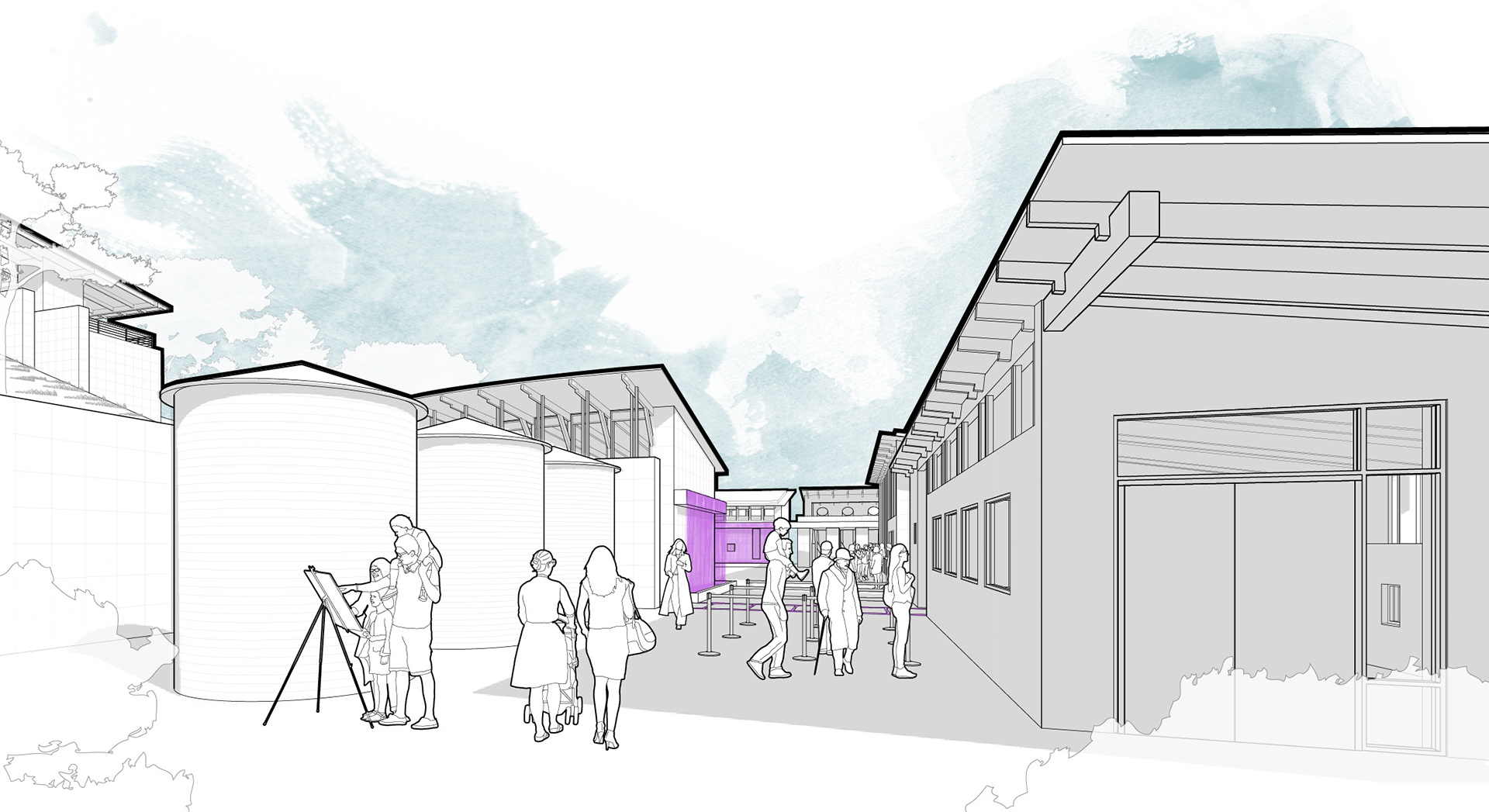 ACT IV - FASCINATION
Seawater cascades in front of the panoramic event space, creating an immersive auditory sensation. This acoustic display instills a sense of wonderment about what's behind the veil of water. The voids in the falling water reveal the entrances to the classrooms and exhibition space.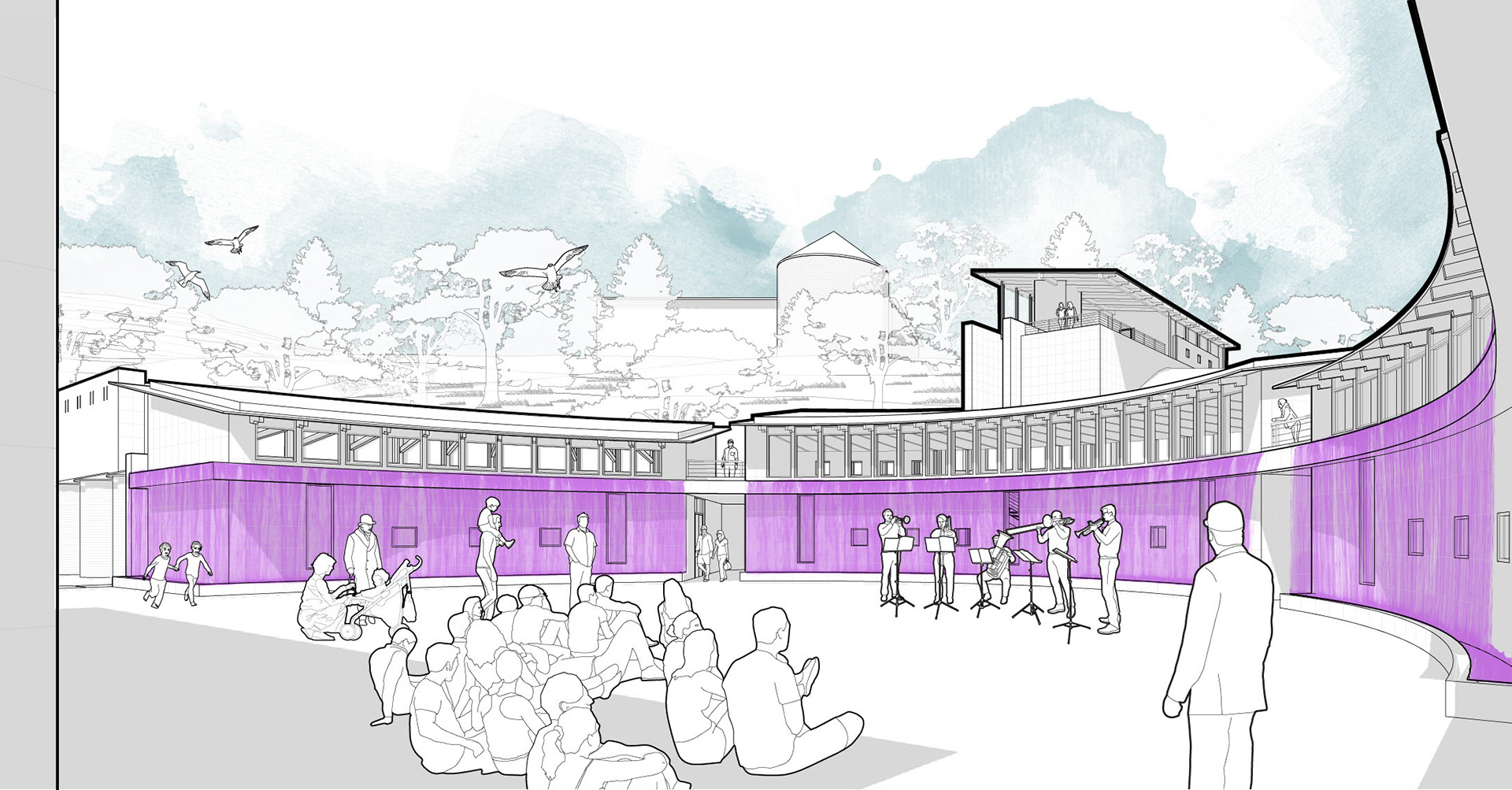 ACT V - RESPOND
The Archimedean screws propel seawater up to the facility. This archaic tool performs for the visitors and invites them to contemplate their observations and describe their conclusions about the water's cycle.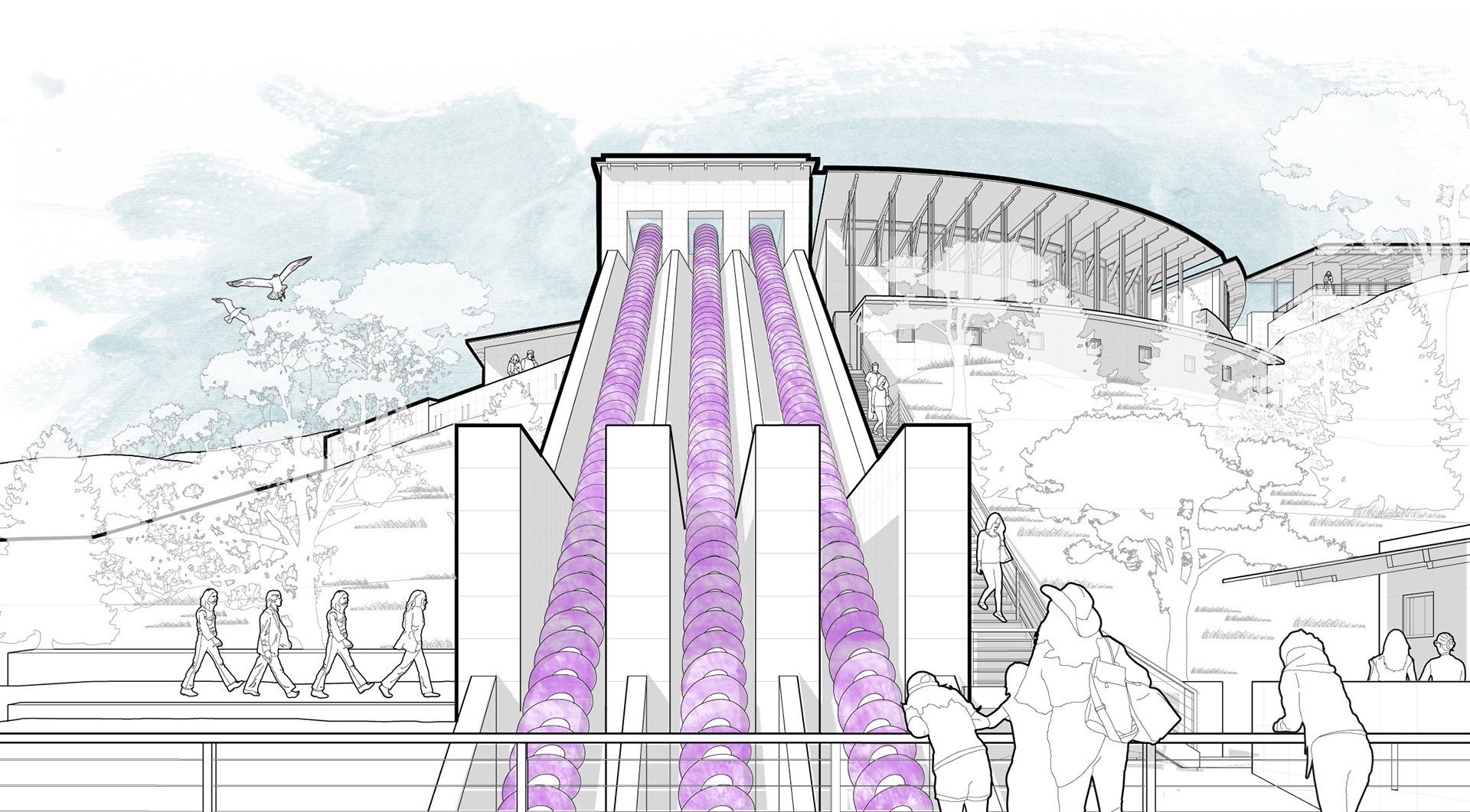 NORTH-SOUTH SECTION PERSPECTIVE

Process Sketches - Chronological Order